Note: I have not figured out how to do a shopping CART, each order will be a separate order, you will have to put in your credit card 2 times if you order 2 different types of moon clips.
Note: Unlike a stamped out steel moon clip, the RIMZ moon clips have a top and bottom...The rounds go in the recessed top.....

Note:. The RIMZ 625 will fit ALL 45 acp revolvers listed on this web site and is the easiest moon clip to load and unload and is for RANGE USE ONLY, the RIMZ 25 is the one that will retain the rounds more securely and is made out of stiffer material. The RIMZ 25 will NOT fit the Governor.

The RIMZ 625 will fit the Governor... See 45 ACP moon clips link on left
---
<![if !vml]>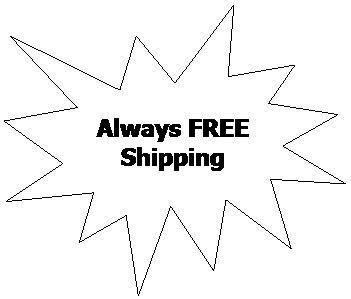 <![endif]>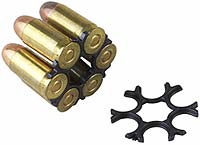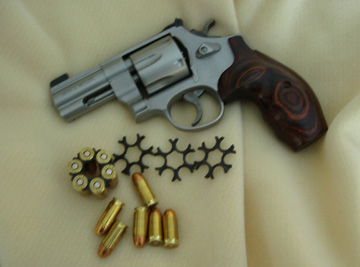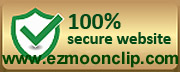 Photo above is a S&W 625-6 (45 ACP) ( Large)"N" Frame Revolver with a 3" Barrel & RIMZ 625 moon clips

You DO NOT have to be a member of Pay Pal to use Pay Pal, Just give them your credit card number like usual.........

RIMZ Moon Clips by Beckham Products Design LLC

Made from space age hydrocarbon polymers

Hydrocarbon polymer, black. 1-7⁄16" (3.7cm) diameter....Clips are .040 Thick ( at the recess ) with a Recessed top that the 45 ACP fits in.

This moon clip will last as long as a metal moon clip and you will not wear out your fingers loading and unloading the 45 ACP ammo.

This moonclip is used in IDPA, IPSC, Steel Challenge and ICORE competitions.