Some Good Ideas from EZ MOON CLIP Customers
If you have a unique idea with RIMZ moon clips, please email me and I will put your idea here on this page.
---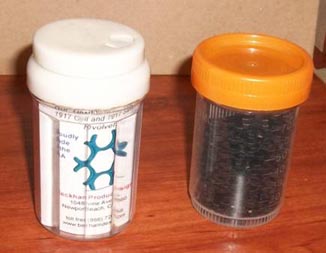 Here, John from Ohio stores his RIMZ 25 moon clips in a tooth pick container or prescription bottle.
---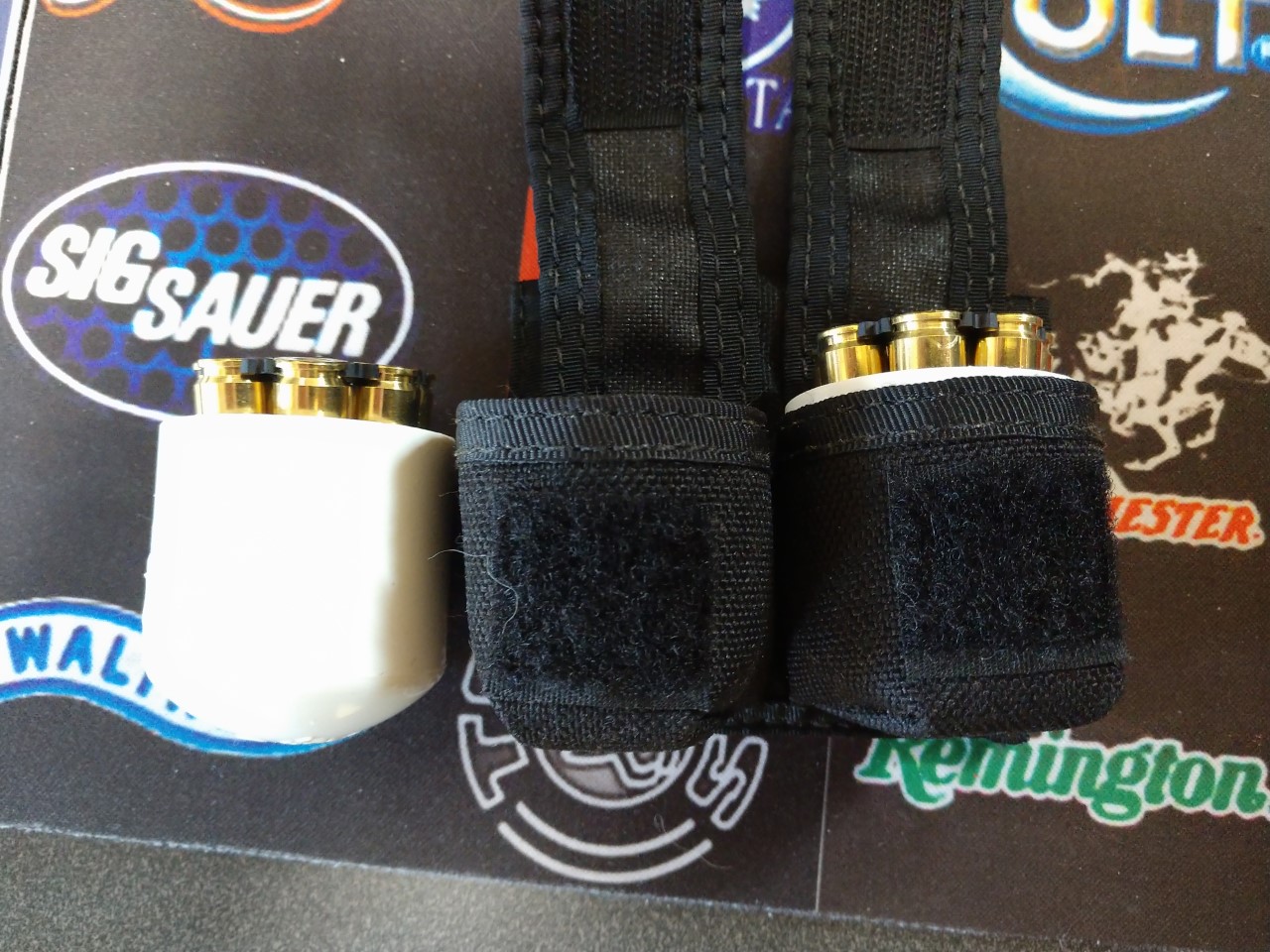 I use a HKS cordura pouch for two speedloaders. I put a 1 3/4 inch PVC pipe endcap upside down in each pouch and drop in my RIMZ clip with reload. It seems to be a solution for me.
---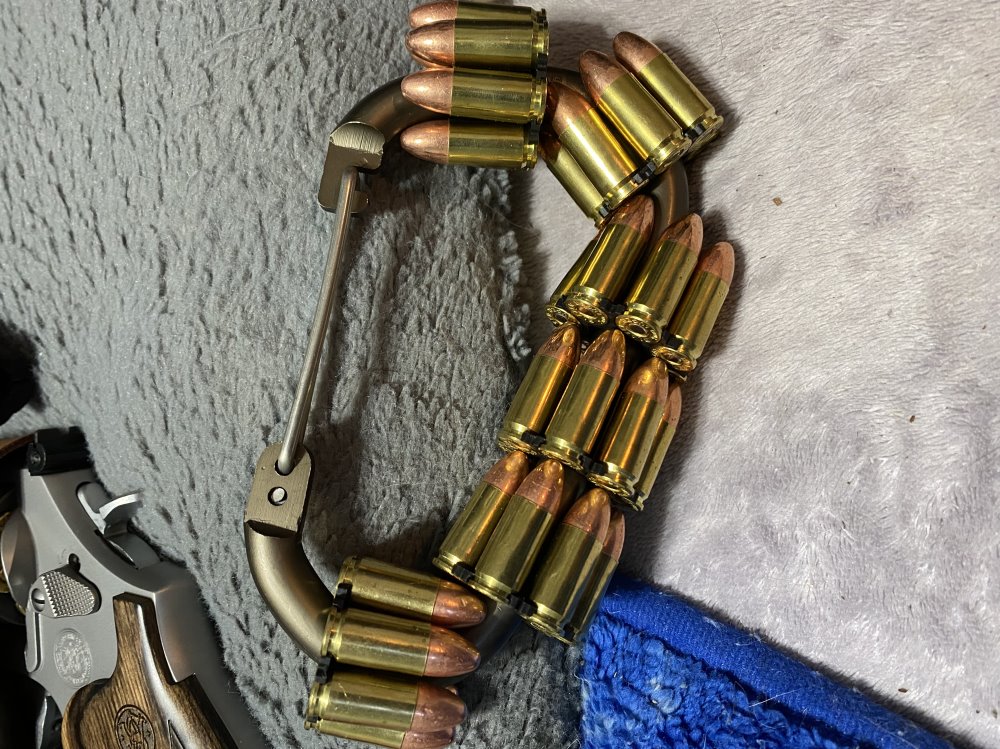 Thanks to Matt for this cleaver idea, a GIANT CARABEANER