---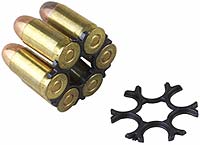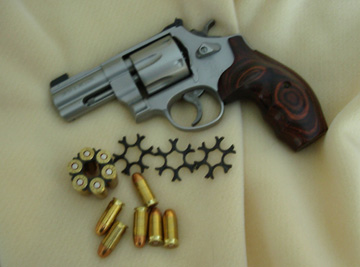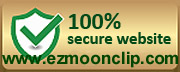 RIMZ moon clips only work with RIMLESS ammo!!
Attention: Ruger Super GP 100 in 9mm users: See RIMZ 929 in 9mm on left.
Attention: Ruger Super Redhawk in 10mm. see RIMZ 610 on left.
Attention: RUGER GP 100 in 10 MM.......Please click on RIMZ 646 on the left..Also read S&W 40
Attention: TAURUS 692 in 9mm users. The RIMZ 986 will fit your gun perfectly, click RIMZ 986 on left..
Photo above is a S&W 625-6 (45 ACP) ( Large)"N" Frame Revolver with a 3" Barrel & RIMZ 625 moon clips

You DO NOT have to be a member of Pay Pal to use Pay Pal, Just give them your credit card number like usual.........
HERE is a video on how to pay for your EZ MOON CLIPS on Pay Pal, short instructional video, click here..

GENERAL INFO: I only provide TRACKING NUMBERS on orders of 2 or more..
If you don't have a computer or do not like doing business over the Internet, just call me and I will take
your order over the phone...937-919-5910....Thanks Denny

RIMZ Moon Clips by Beckham Products Design LLC

Made from space age hydrocarbon polymers

This moon clip will last as long as a metal moon clip and you will not wear out your fingers loading and unloading.

This moonclip is used in IDPA, IPSC, Steel Challenge and ICORE competitions.